Download and install Avidemux from http://avidemux.sourceforge.net/
Launch Avidemux
Open your video or audio in Avidemux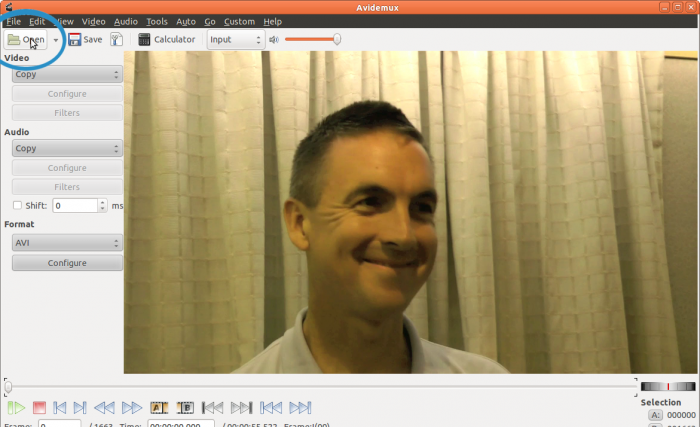 Set your video to h.264 (mpeg-4 AVC)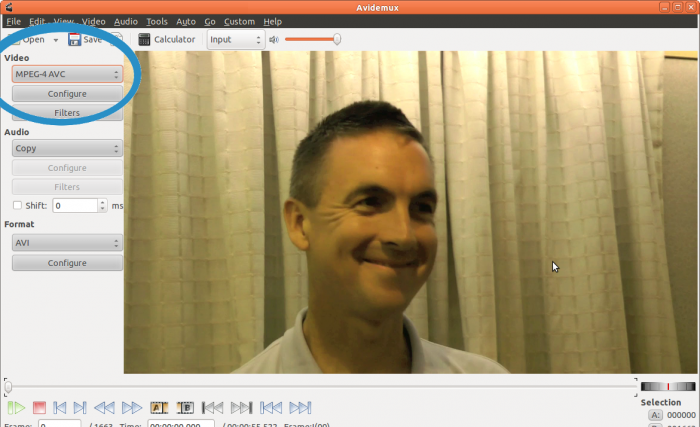 Set your target bit rate to 500. This is ideal in most cases, but for larger video sizes, you may want to use a higher bit rate. Most groups do not choose to go over 700 due to viewers on slower Internet connections having trouble with playback.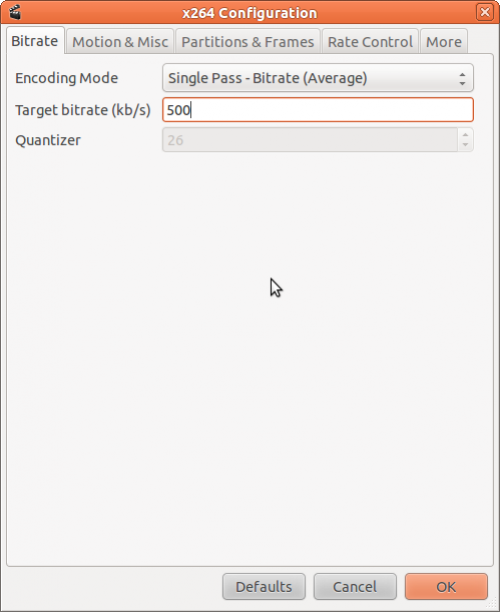 Set your audio to AAC (faac)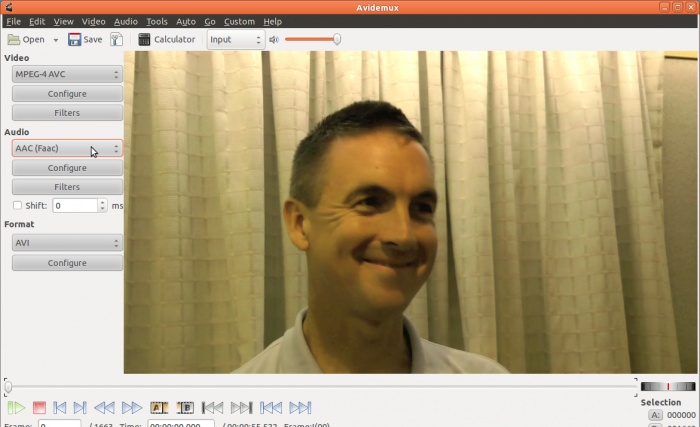 Set your audio bit rate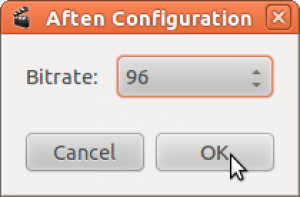 Set your container to .mp4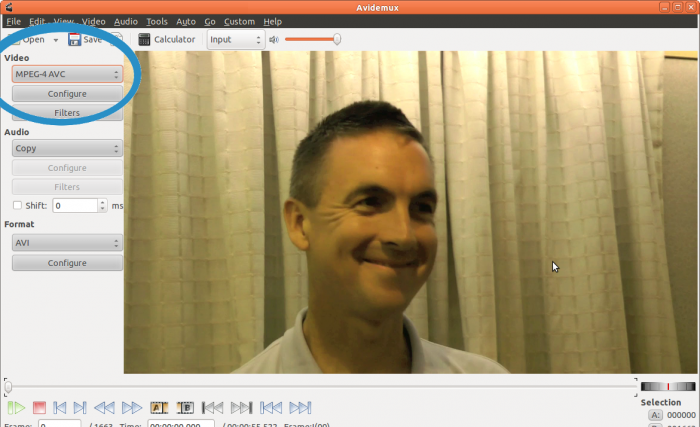 Save your project! Remember to make sure you give the file a name and use underscores instead of spaces. Also make sure that you add the .mp4 extension to the end of the file name.